Aalto University Töölö
The iconic building designed by architects Woldemar Baeckman and Hugo Harmia is located at Runeberginkatu, Helsinki. Until 2019, the building was used by the School of Business.
The building was completed in 1950 and it represents a functionalist style. The brick wall and Michael Schilkin's reliefs also link architecture to the romantic trend of the 1940s. The building is one of the most significant representatives of post-war reconstruction period architecture in Finland and it is included in the register of DoCoMoMo, an organization specialising in the protection and documentation of modern international architecture. The comprehensive repair and renewal of the building was completed in December 2020.
The main resident of Aalto Töölö is Aalto University Executive Education Ltd. Through Aalto University Executive Education Ltd, Aalto Töölö is the largest hub of leadership and professional development in the Nordics. Versatile and modern office, event, and training facilities for leasing are available in the building.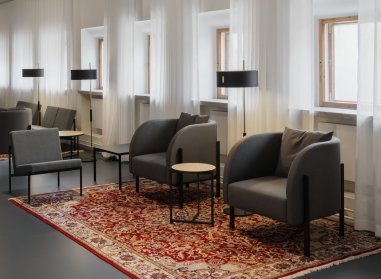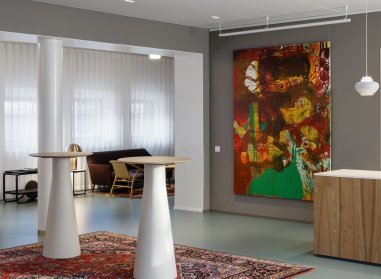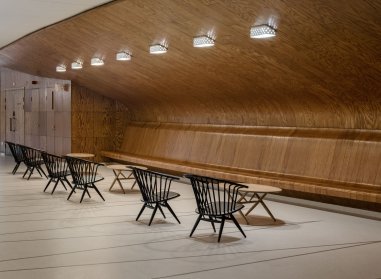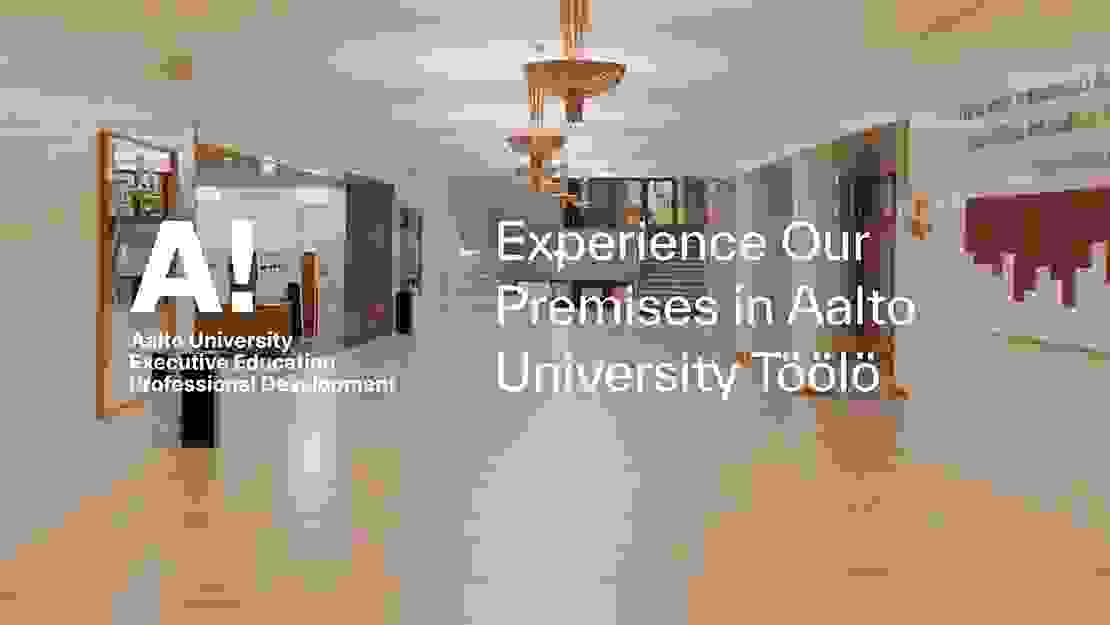 Cris
Capacity (max.): 18 persons
Area: 42 m²
Floor: C3
af Enehielm
Capacity (max.): 30 persons
Area: 75 m²
Floor: C3
EGS
Capacity (max.): 20* / 28* persons
Area: 51 m²
Floor: C2
*in conference use / **in restaurant use
Hiltunen
Capacity (max.): 110 persons
Area: 150 m²
Floor: C3
Marila
Capacity (max.): 90 persons
Area: 140 m²
Floor: C3
Nelimarkka
Capacity (max.): 62 persons
Area: 137 m²
Floor: A2
Osipow
Capacity (max.): 90 persons
Area: 261 m²
Floor: C2
Retulainen
Capacity (max.): 30 persons
Area: 67 m²
Floor: A2
Ruotsalo
Capacity (max.): 150 persons
Area: 201 m²
Floor: C2
In restaurant use
Salmenkivi
Capacity (max.): 30 persons
Area: 77 m²
Floor: C2
Tapiola
Capacity (max.): 100 persons
Area: 258 m²
Floor: C3
Väisänen
Capacity (max.): 90 persons
Area: 261 m²
Floor: C2

Location
Aalto University Executive Education Ltd
Runeberginkatu 14–16
00100 Helsinki, Finland