Get a feeling of some of the experiences from current participants and alumni of Aalto Executive MBA in Singapore program.
Suzanne Ho
Director, Investment Advisory, Standard Chartered Private Bank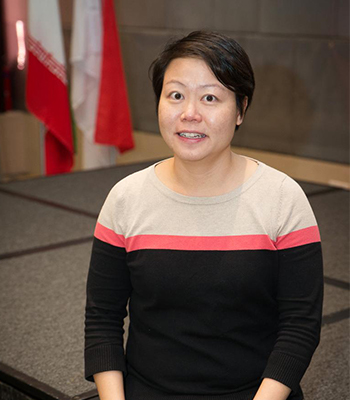 "Aalto EMBA program? Oh, it has been a very relaxing and fun exercise that I look forward to at the weekend."
Suzanne Ho is from Singapore and works in a bank in the city. She says that the EMBA makes participants think about where to head next in their career.
"The Aalto EMBA is a very holistic program. On macro-level, I'm looking forward to being able to think about where I want my career to head next. It may well be the same thing, it may be the same but on another level, or it may be something completely different."
"In principle, the Aalto EMBA program makes you think about how to lead people, not only officially as a manager, but also in being a personal leader in the way you can influence others.
Karim Hadj-Hamou
Deal Assurance Lead MEA & India, Nokia, Dubai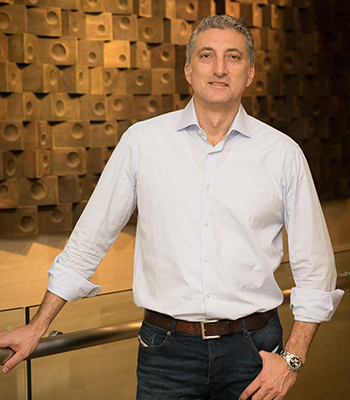 Back in Dubai where he lives, Karim Hadj-Hamou manages telecom programs for customers like Etisalat ksa, IceNet. Hadj-Hamou is completing the Aalto EMBA program in Singapore, and flies from Dubai to Singapore every month.
"I chose the program by putting up a list of my criteria: price/quality, international exposure, flexibility, content, location, and so on. Aalto EMBA in Singapore ticked the boxes best."
"I get to discuss with people from other countries and industries. It opens my mind, and makes me think everything is possible, the limits are in our minds, and almost all of them are breakable.
In his program, there are people from Malaysia, Indonesia, Japan, Austria, Switzerland, Australia. He himself has lived for example in France, Indonesia, Malaysia, Qatar, and Brazil. "The EMBA is a lot of work, but I think it is OK to sacrifice a couple of weekends for this experience."